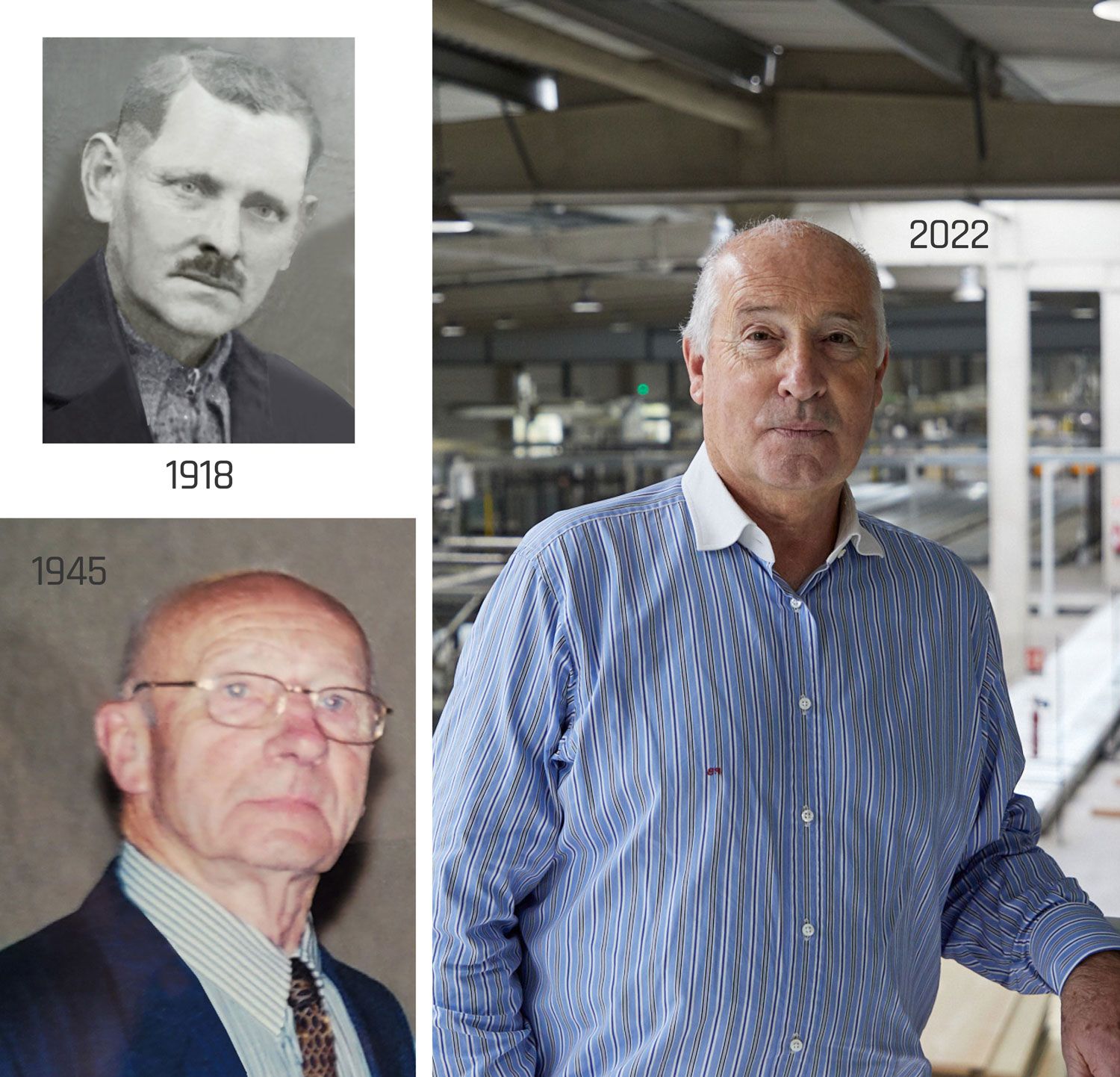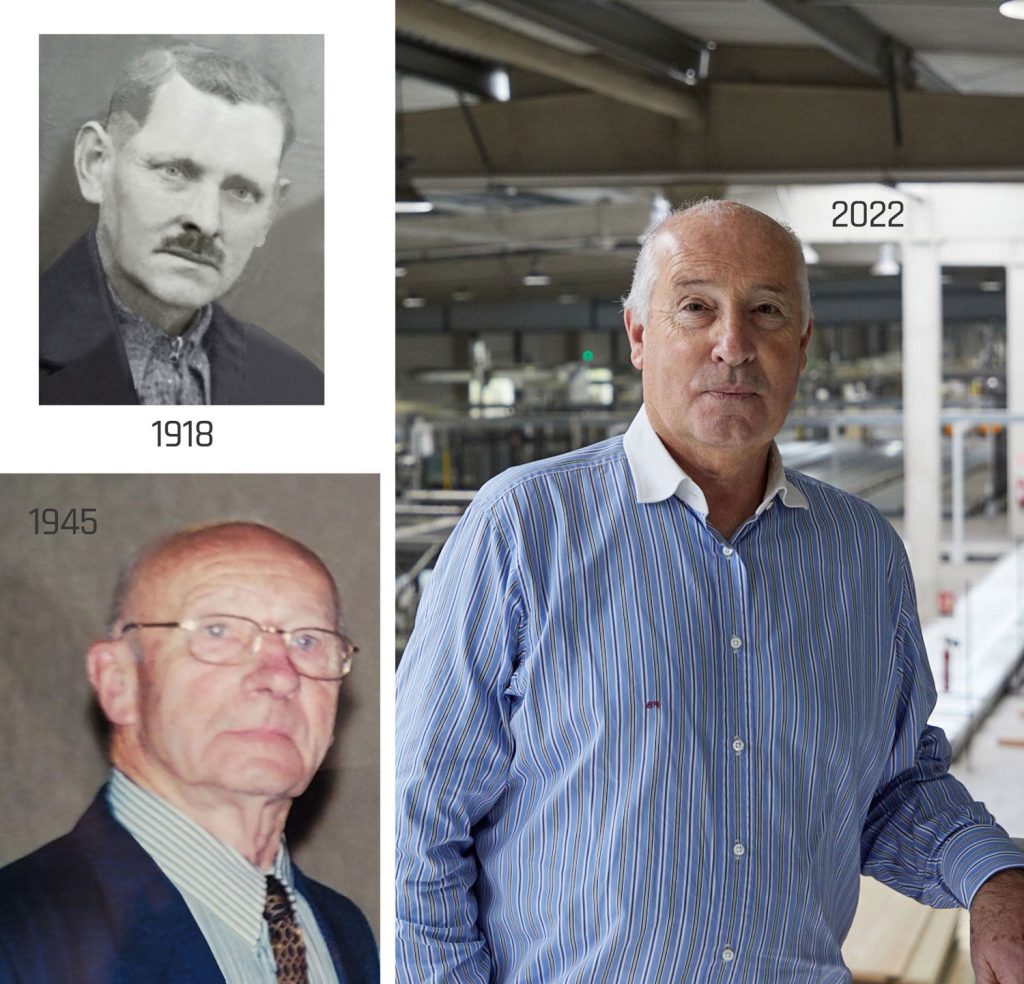 The experience of three generations
With more than 100 years' experience in carpentry, today Ballay has established itself as a specialist in interior doors.
1918– Joseph Ballay founds Menuiserie Ballay.
1945– François Ballay specialises the company in interior fittings, with a special focus on the production of interior doors for use in housing.
1980– Pascal Ballay creates, in 1993 and 2016,
specialist units, bringing an industrial dimension to the forefront of the company.
2022 - An ultra-efficient company
Unique in France and fully integrated, Ballay's industrial facilities take care of our production and use complementary technologies to manufacture interior doors, from mass consumer products to the manufacture of technical and specialist doors.
Installed in 2016, the fully automated and robotic high-tech production line – designed according to an innovative Ballay concept – enables us to produce a door in just a few seconds.
Line 1 – High-tech
mass production of doors
Line 2 – Semi-industrial
manufacture of small series and specialist doors
Line 3 – Specialist
manufacture of fixed frames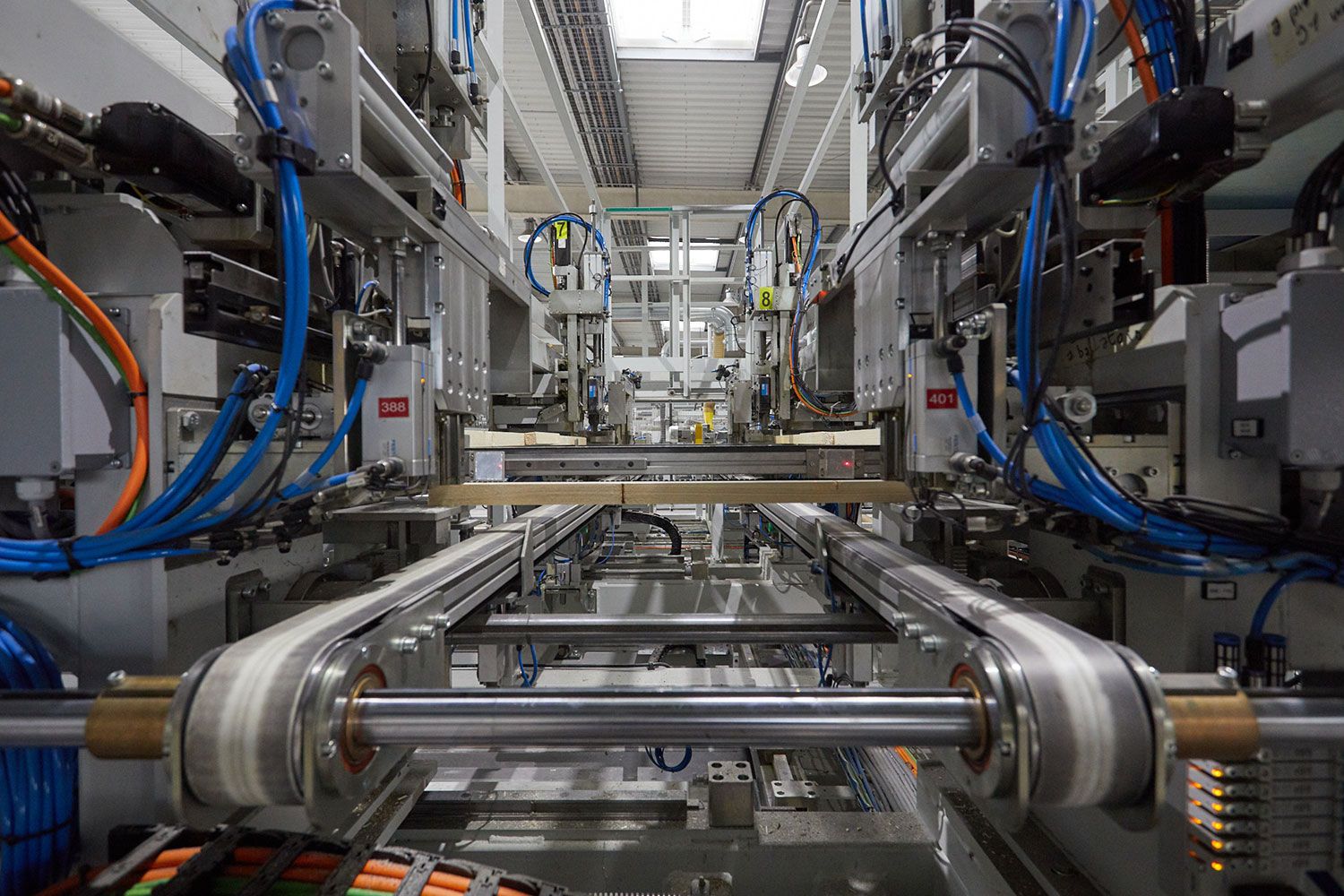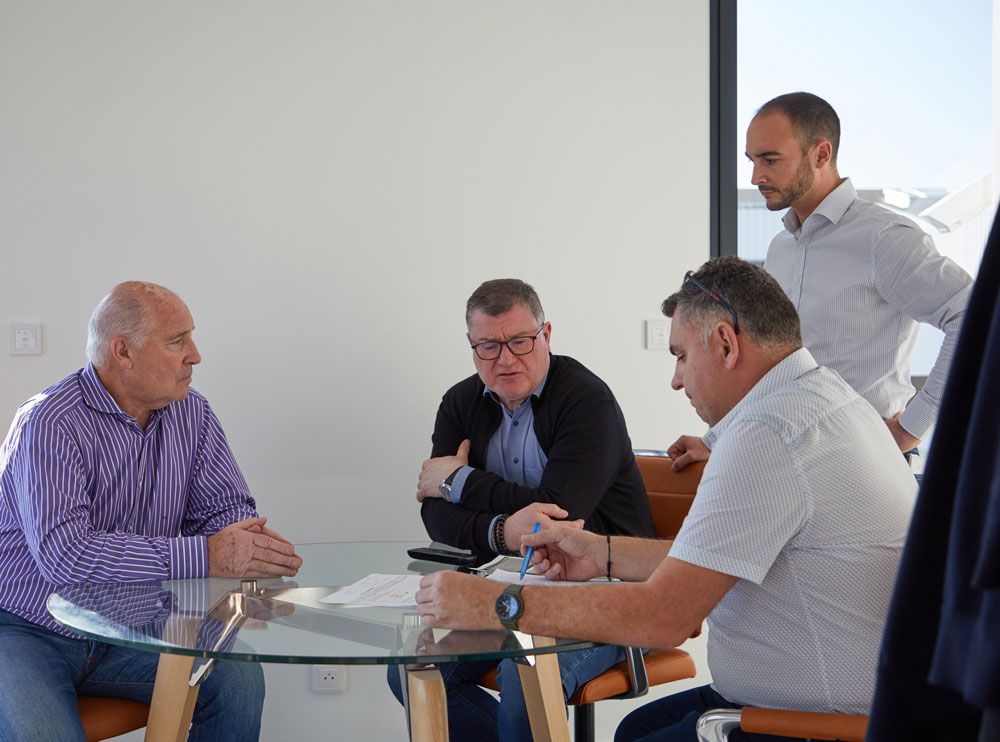 Ballay's management team is made up of men from a variety of different backgrounds.
The experience of their general manager, combined with their skills in purchasing, production, and international sales provide the complementary skillset that is vital to the company's performance.
Flexibility, agility, and proactivity characterise a short and centralised organisational structure that enables decisions to be made quickly, and to deliver effective responses to the expectations of our customers and the evolution of the market.
The aim, customer satisfaction
Just like our management team, close relationships with customers are the main focus of Ballay's sales administration team.
Boasting a wealth of experience, this efficient team with its meticulously optimised structure is always striving to hit its performance and efficiency targets.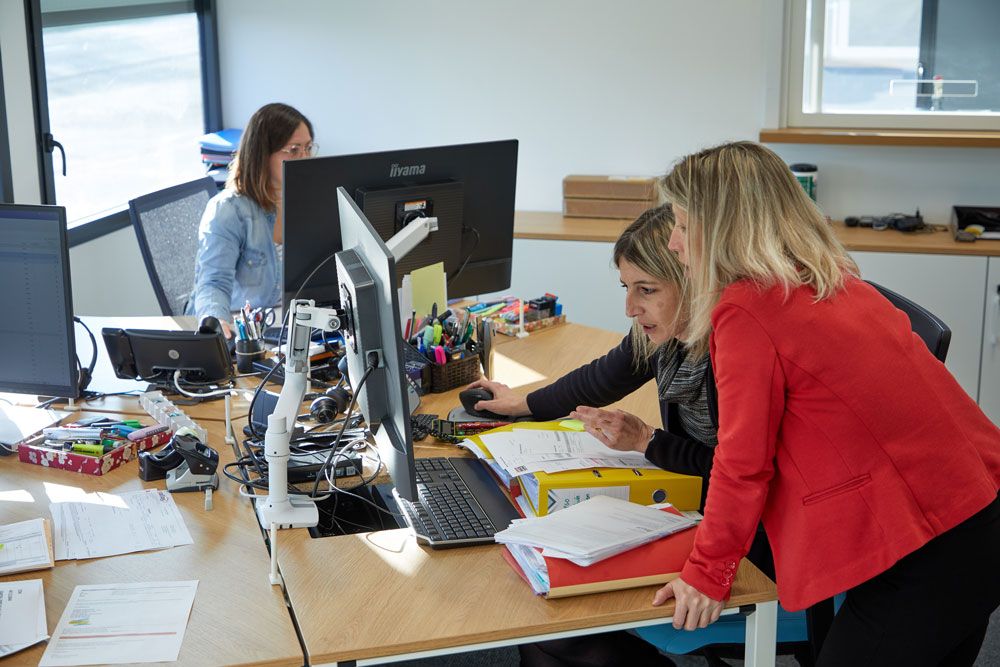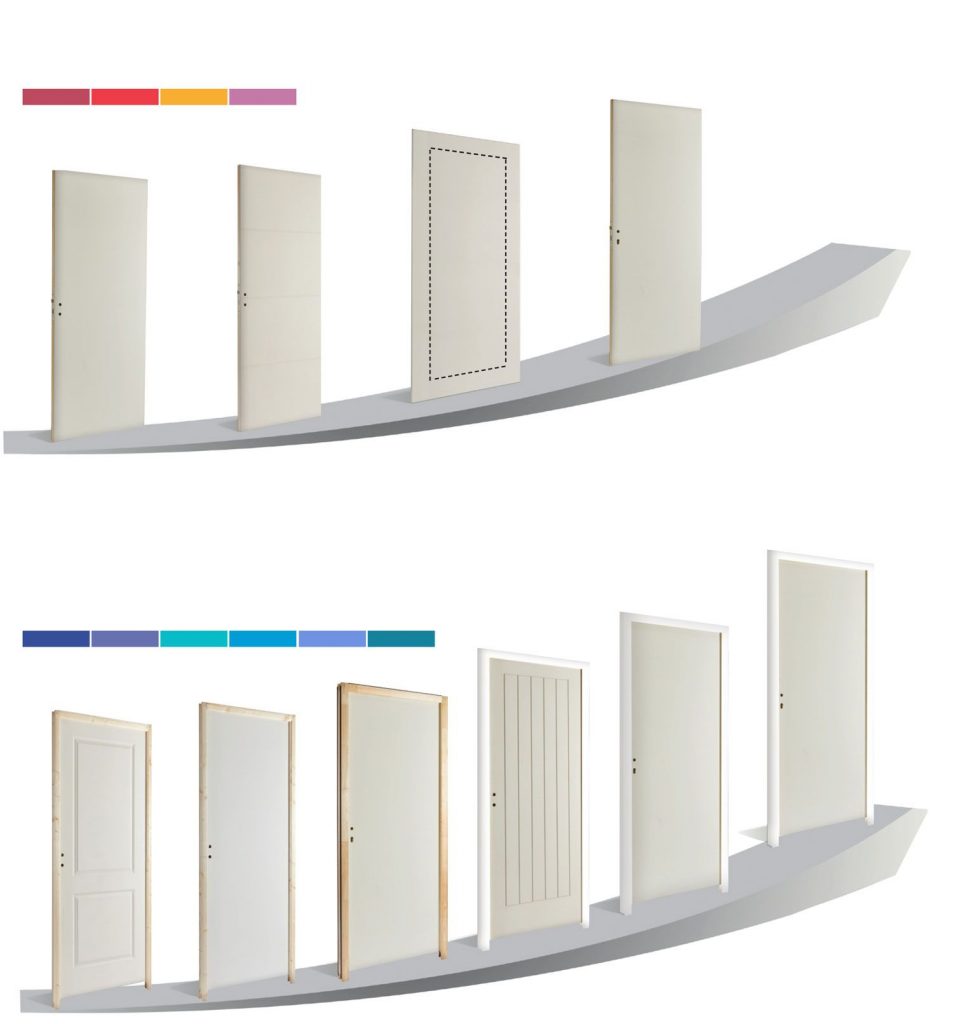 DIY Stores
and professional traders.

Ballay meets the demands of these markets
Every market has its own unique standards and constraints.
With a full range of doors and door units, from traditional to technical products,
Ballay covers every demand from these markets.
For new builds and renovations, and from housing to tertiary buildings, Ballay delivers solutions tailored to every challenge in the property development sector.

All of our door and door unit products are designed and manufactured at our industrial facility in Pommeret.
Our industrial technologies and processes are the result of years of experience as a specialist professional in interior adjoining doors for housing and tertiary buildings.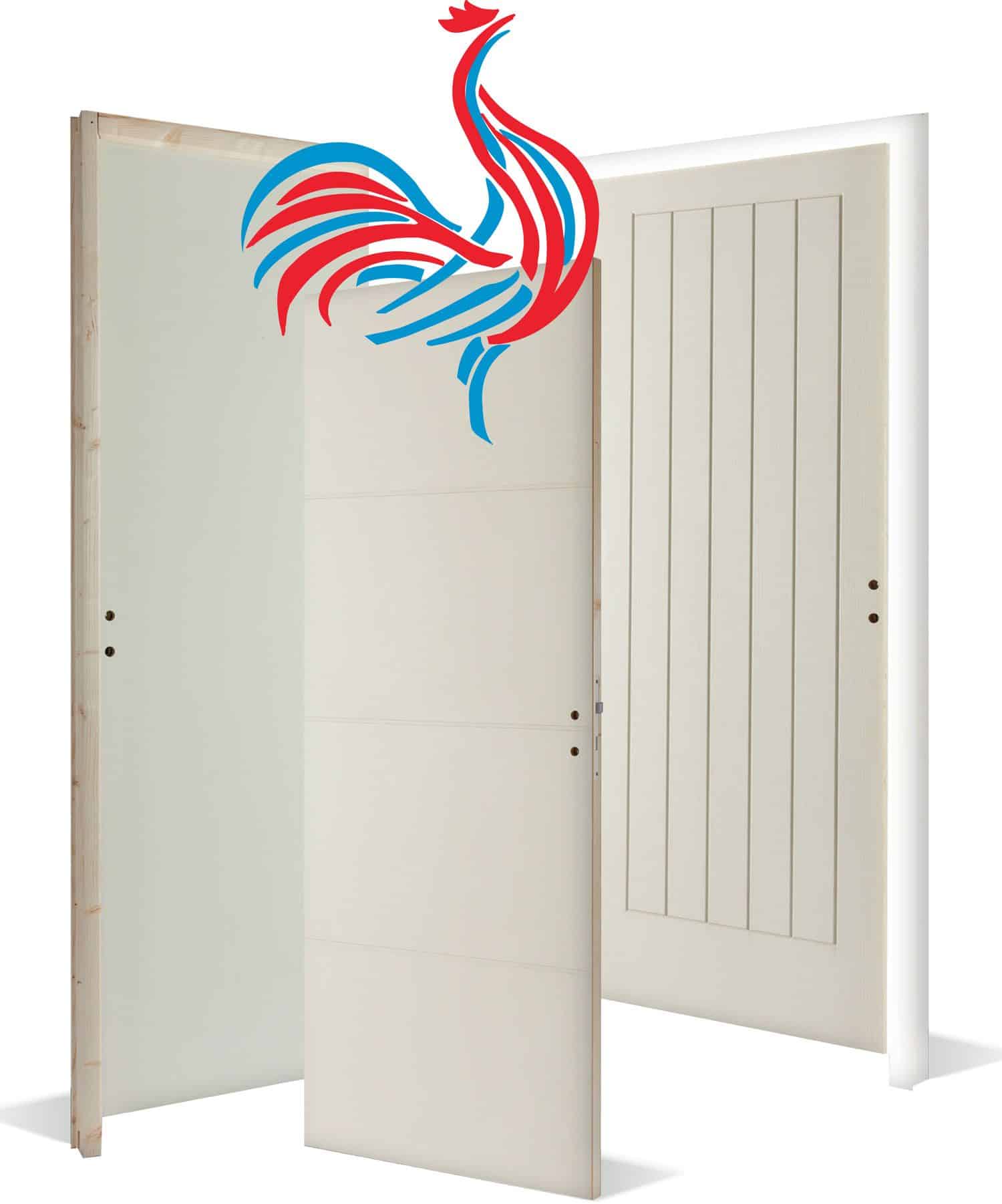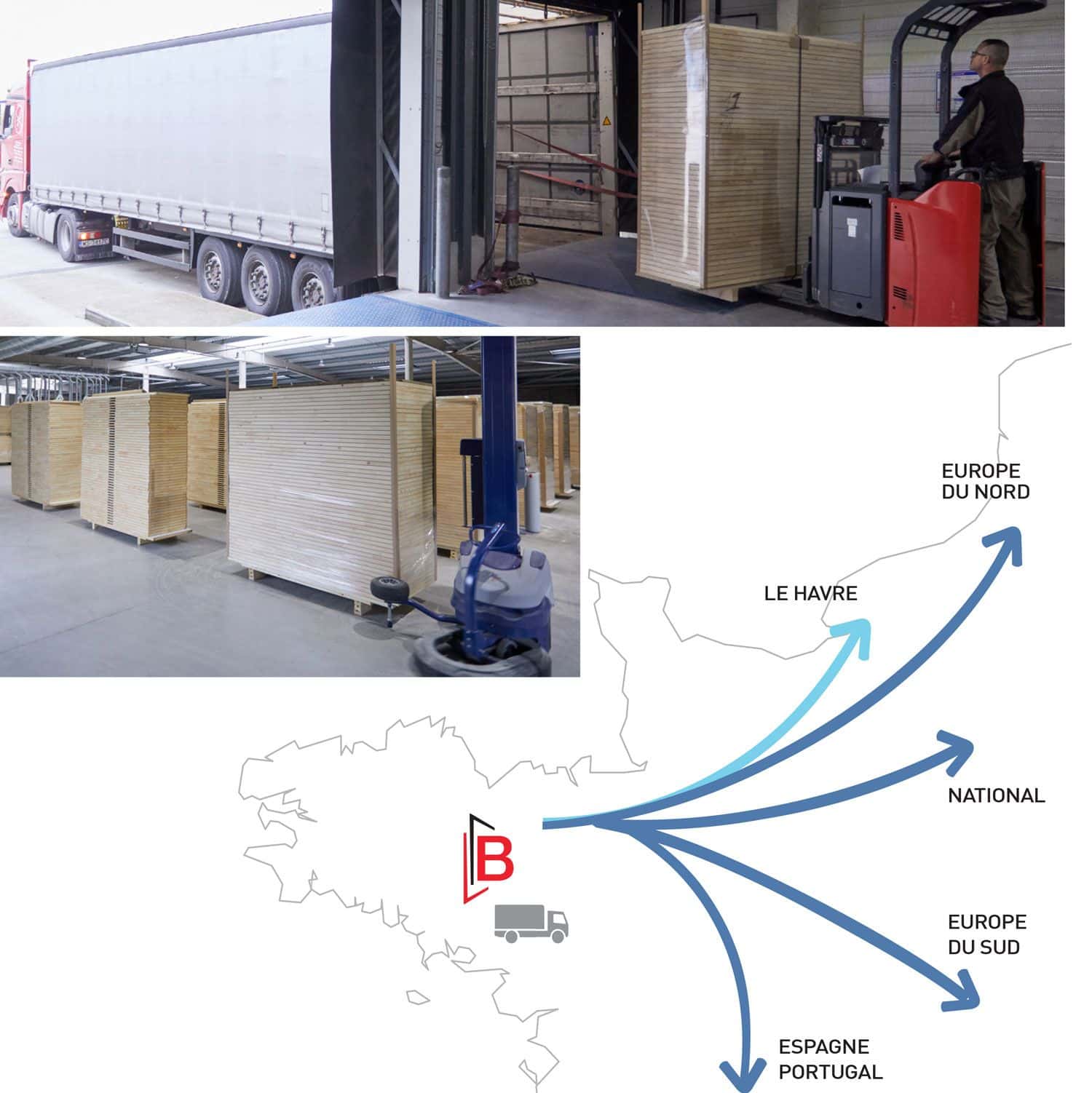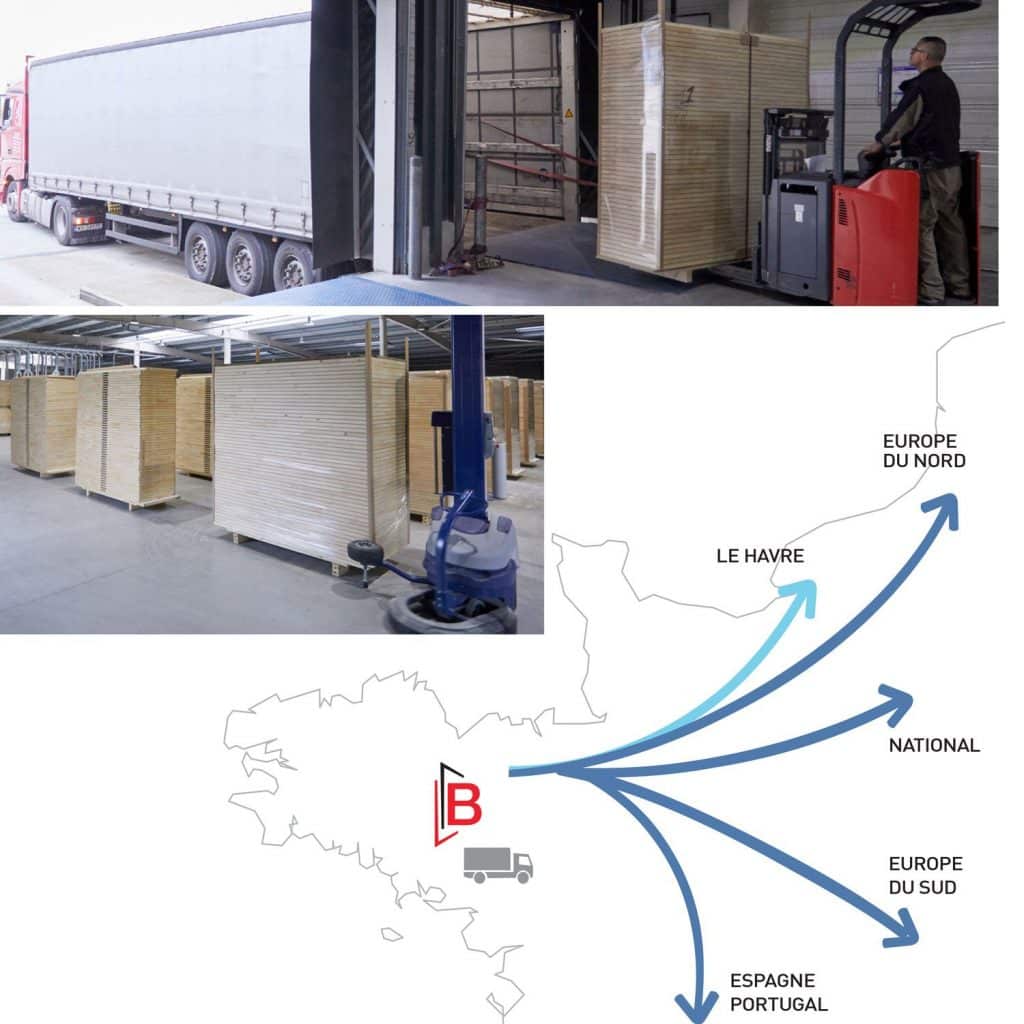 Ideally located on the main road route from Brest – Rennes – Paris, Ballay boasts easy access to the French and European highway network.
With an efficient logistical structure based on experience,and in close partnership with our transporter partners, Ballay guarantees fast, tracked deliveries throughout France and Europe.
Located close to the major port of Le Havre, Ballay is developing a determined international growth strategy by leveraging the experience of experts in international trade.
Ballay is fully equipped to meet the various standards of the export market: specific door dimensions, treatments for humid environments – insecticides and fungicides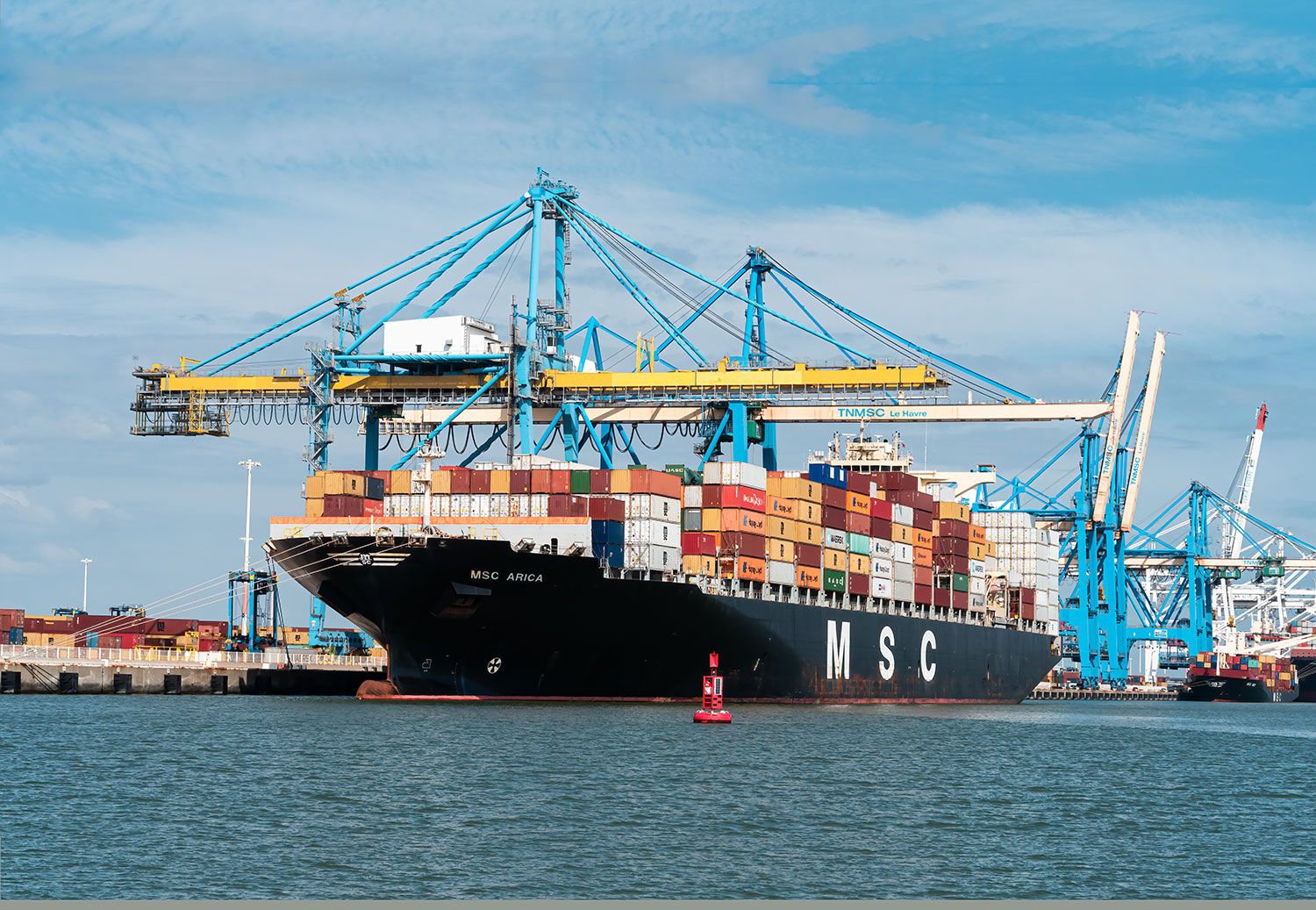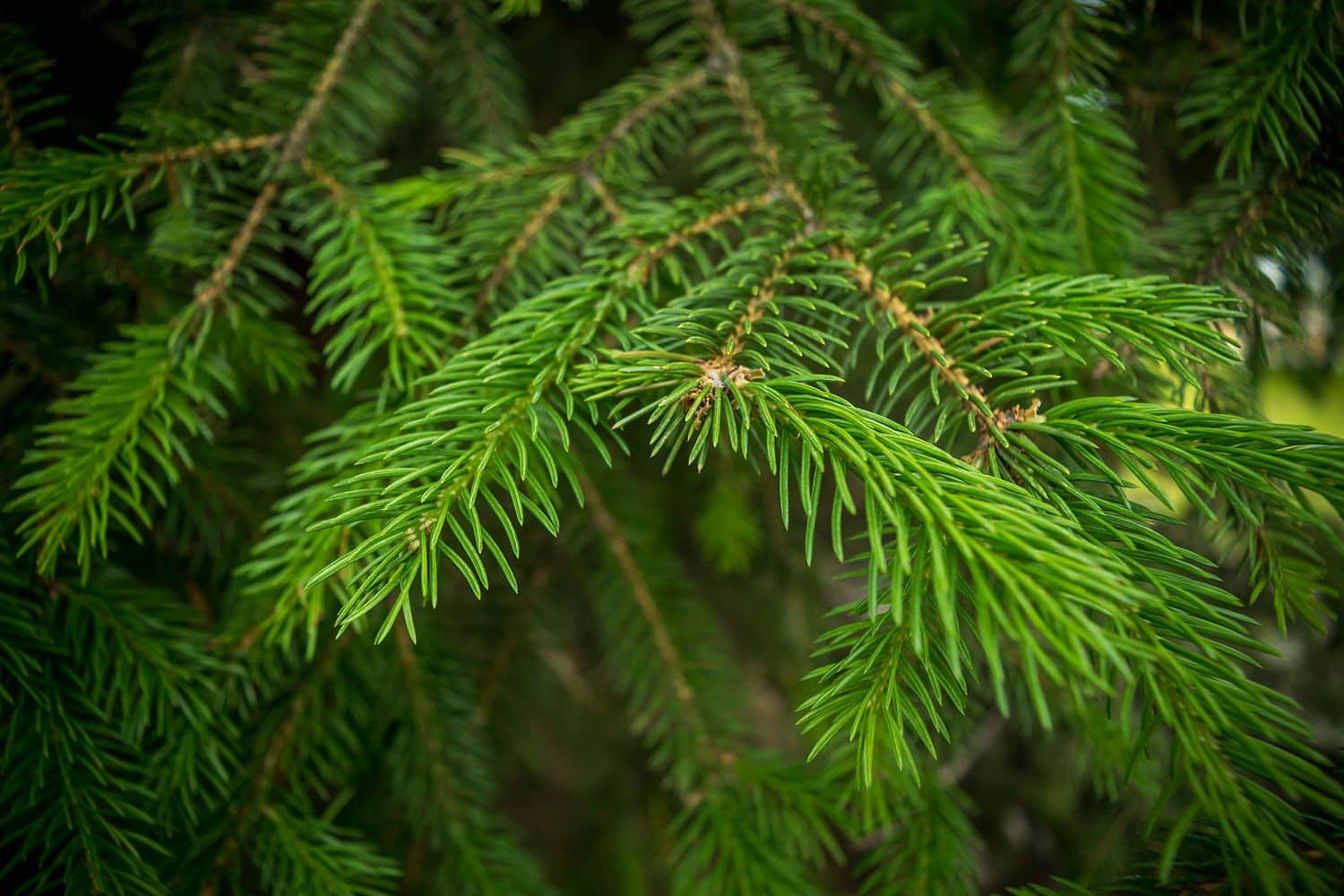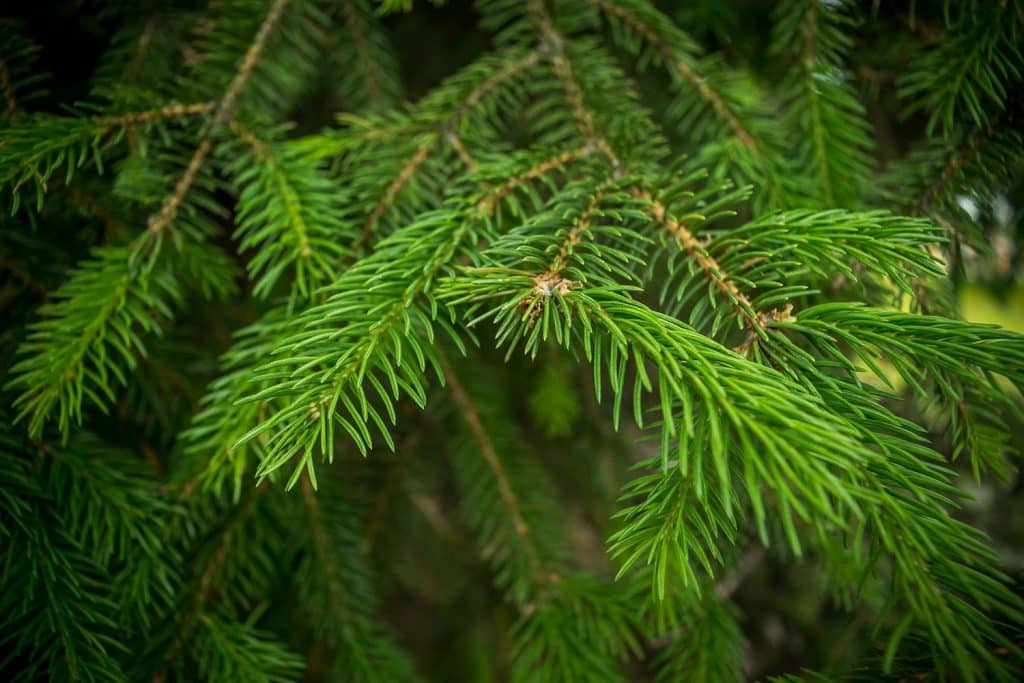 Caring for the environment
Our environmental policy is in sync with the use of PEFC certified wood.
We are committed to limiting our business's impact on the environment, and we are constantly looking for ways to improve.
A sustainable approach for environmentally sourced materials, supporting the decarbonisation of buildings.
Other illustrations of our commitment to the environment include using our sawdust and offcuts to feed a 2-megawatt biomass boiler, and our recent
investment in a new wastewater purification unit.
Aware of our industrial responsibilities, Ballay is making good onits commitment to the environment through a number of initiatives, and by implementing the equipment it requires.