Distributors in France and Europe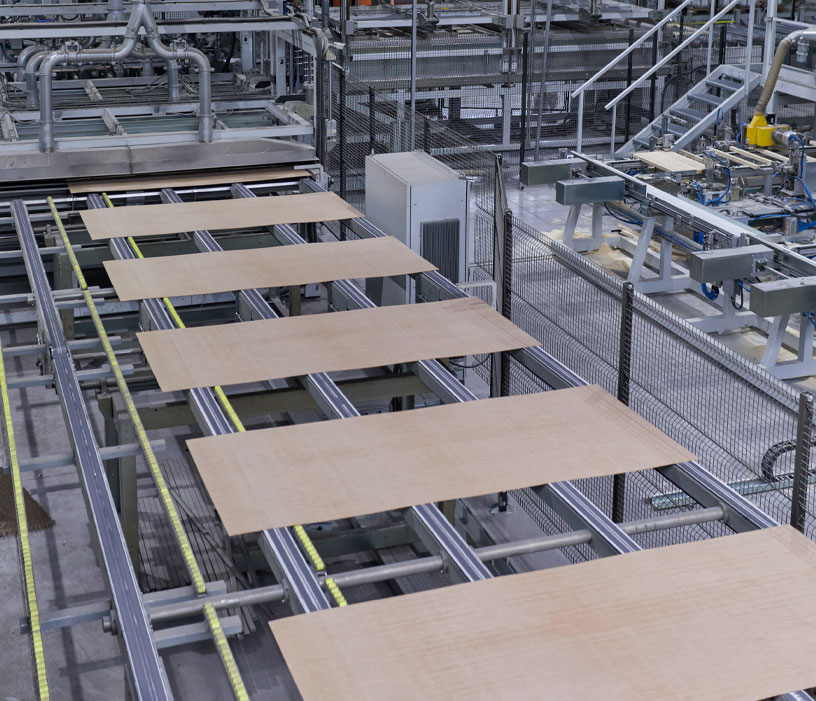 Integrated manufacturing process
Being one of the market leaders means always being one step ahead.
The professional knowledge and experience gained over decades have enabled Ballay to imagine and design a fully automated production process according to a totally
innovative concept.
A team of five highly specialised technicians works full-time in our factory to keep our industrial tools in full working order.
This system boosts the company's independence and means that we can guarantee both lead times and quality manufacturing.
Automated production lines
This unit is dedicated to the mass production of interior doors.
This production line's main objective is to enable Ballay to meet the demands of the adjoining door market, and guarantee optimally competitive prices.
Its precision, calibrated operations produce savings on raw materials by using only what is needed, and helps us to reduce
our waste.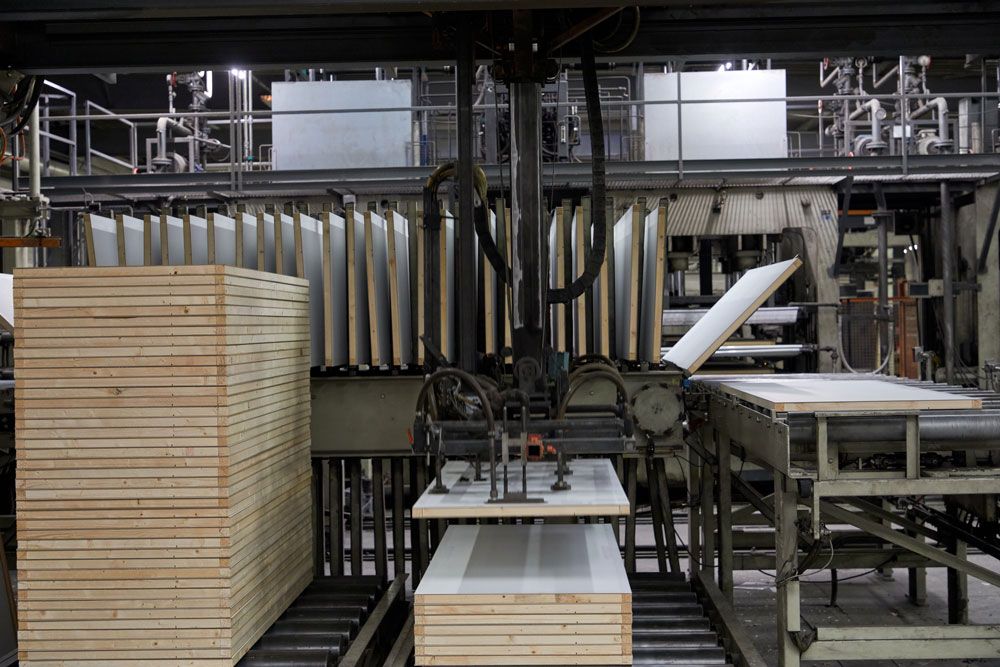 Semi-automated production lines
This unit combines semi-industrial expertise and manual work by industry professionals.
Its main specialism is the production of small and medium series of interior doors (special orders, non-standard dimensions).
This technology and the performance of the professional manual interventions also allow us to manufacturedoors with superior finishes.